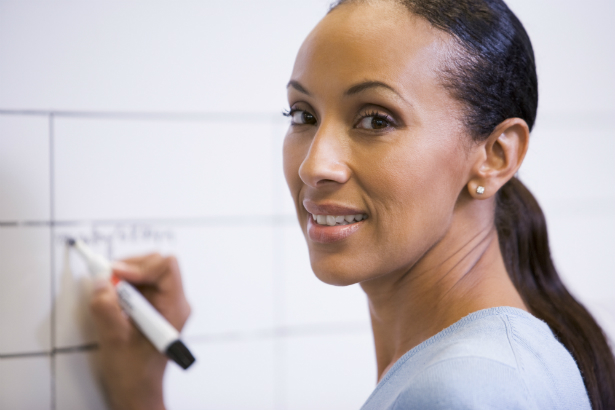 Your feedback matters at On Time Supplies. We read every review posted on the site, and are always really excited to hear what you think of our products and our service. Our customers are so thoughtful, and sometimes we get a great review we just have to share. Pilot Pen's "BeGreen" environmentally friendly dry erase markers fly off the virtual shelves during school school months. And thanks to all the great reviews we get from teachers, we know why.
Teachers LOVE Pilot® BeGreen® Eco-Friendly Dry Erase Markers!

This is a great white board marker. It writes boldly without leaving residue after erasing. Also, it does not erase itself when you mark over the same place more than once like most white board markers do. So if you need to write in cursive on the board this is an excellent tool to use.
– ejkern01 from Louisville, KY

I teach second grade and the kids use dry-erase markers all the time on their whiteboards. Someone's marker is always going dry. It will be nice to have a refill handy and at a reasonable price. 

I love this product!
– Georgeanne from ILT

This Dry Erase Marker is one of the best markers I have used.
– klcraig from Oakfield, WI

I was pleasantly surprised to find out that this marker was so green for the environment, I commend the thought of this marker! It has an ease of use and very durable casing. The fact that it has the replaceable parts makes this such an ease on money, the environment and use. Costs much less than expected and less waste after use. To me 

these markers should replace all other dry erase marker products.
–

 

NeverMore from Winterset, IA
Time to stock up on dry erase markers for your classroom? Try Pilot® BeGreen® Dry Erase Markers. And don't forget to tell us what you think!