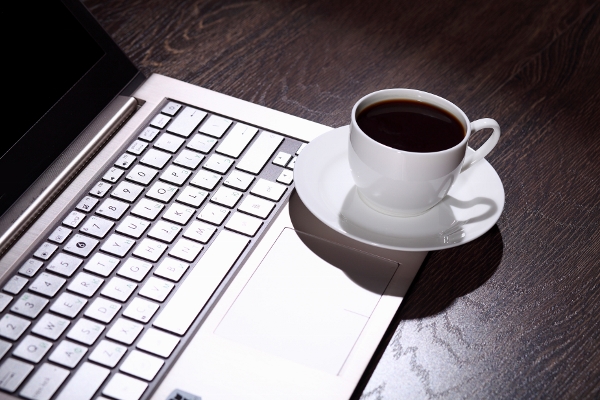 One of the bests parts of my job is reading all the awesome customer reviews we get. The high that comes from  reading endless variations "OMG, you guys are the best"  can't be beat. Plus, we get a lot of really informative reviews too — reviews we know help our customers as they shop. Like this really great review we got on the Melitta® One:One™ Coffeemaker. I didn't think I needed a single cup coffee maker, but Alyssa in Chicago has me intrigued.
My Melitta® One:One™ Coffeemaker is perfect!

I really like this coffee maker's compact design because I've managed to find a place for it in an endless sea of toasters, bread makers, and slow cookers. As someone who hates to wash dishes, I like it because I can toss almost every part into the dishwasher. The only part that the manual claims is not dishwasher safe is the plastic part in back you pour water into. That's unfortunate, but at least I don't have to hand-wash the gross parts. The coffee flows out smoothly and quickly, which is nice when I've waited too long to brew and my withdrawal headache starts settling in. It is somewhat loud when it's brewing, which is odd. I've never heard a coffee make so much noise before! But then again, if I'm awake then everyone else in the house should be too.

– Alyssa from Chicago, IL
Owns too many kitchen gadgets, hates washing dishes, addicted to really enjoys her coffee —  Alyssa is my soul sister. So, if  like us, you need your cup of coffee RIGHT FREAKING NOW, give this Melitta one-cup coffemaker a whirl. And don't forget to tell us what you think!
Previous Love it! product review: