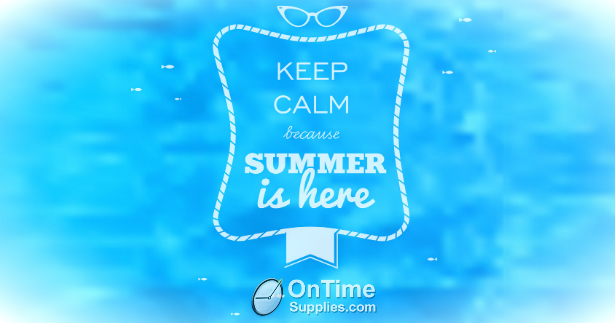 Tomorrow is the Summer Solstice and the first day of summer! We've got couple great posts up about helping you enjoy the weather:
Plus, some of the other interesting things we saw this week:
– Can't step outside without becoming a meal for every bloodsucking critter around? This should help.
– Workcation: not as nice as a real-deal vacation, but still pretty sweet.
– Are we excited about Amazon's new Fire Phone?
– The cord for my iPhone charger looks like it was attacked by vicious dogs, so it's good to know I can replace it with the cheaper Belkin charger without sacrificing battery life.
– Unlike most listicles of this type, Mental Floss' rundown of "11 'Modern Antiques'  Today's Kids Have Probably Never Seen" made me feel young, because I didn't grow up with most of these either.
– Office of the Future? Nobody likes working in a cubicle, but will a chair-less glass cube be any better?
– A 74-Year-Old Man Created These Beautiful Works Of Art Using Excel Spreadsheets
– Using Excel to create amazing works of art is beyond most of us, but using it to create awesome interactive reports is not.
– If you're going to take life advice from anyone, it should probably be from 18 of the wealthiest people in history.
Have a great weekend and and AWESOME summer!