Doing more with less is a challenge for all offices in this tough economy. This is as true for schools and government agencies as it is for small business. In fact, Federal Agencies have been directed by the Office of Management and Budget (OMB) to cut expenses by 7% this year. The OMB estimates that this will save taxpayers a whopping $40 billion dollars!
Trimming that much fat from a budget is going to take some savvy shopping. Luckily, government customers can take advantage of special discounts negotiated by the General Services Administration (GSA). This week, Office Ink will demystify the government procurement process and help you get the most from your budget.
There are three places government customers can go to get reduced GSA rates for basic office supplies such as business envelopes, 3 ring binders, printer inks and toner, etc. They are:
Today we'll take a look at GSA Advantage.
How to get GSA rates on office supplies at GSA Advantage.
GSA Advantage is set up so you can order discount office supplies from OnTimeSupplies.com at GSA rates.  After you log in:
Click on the BPA Products drop-down menu under the Strategic Sourcing BPAs headline.
Select Independent Stationers
Once you're ready to check out, be sure to select OnTimeSupplies.com as your BPA vendor so they can process your order.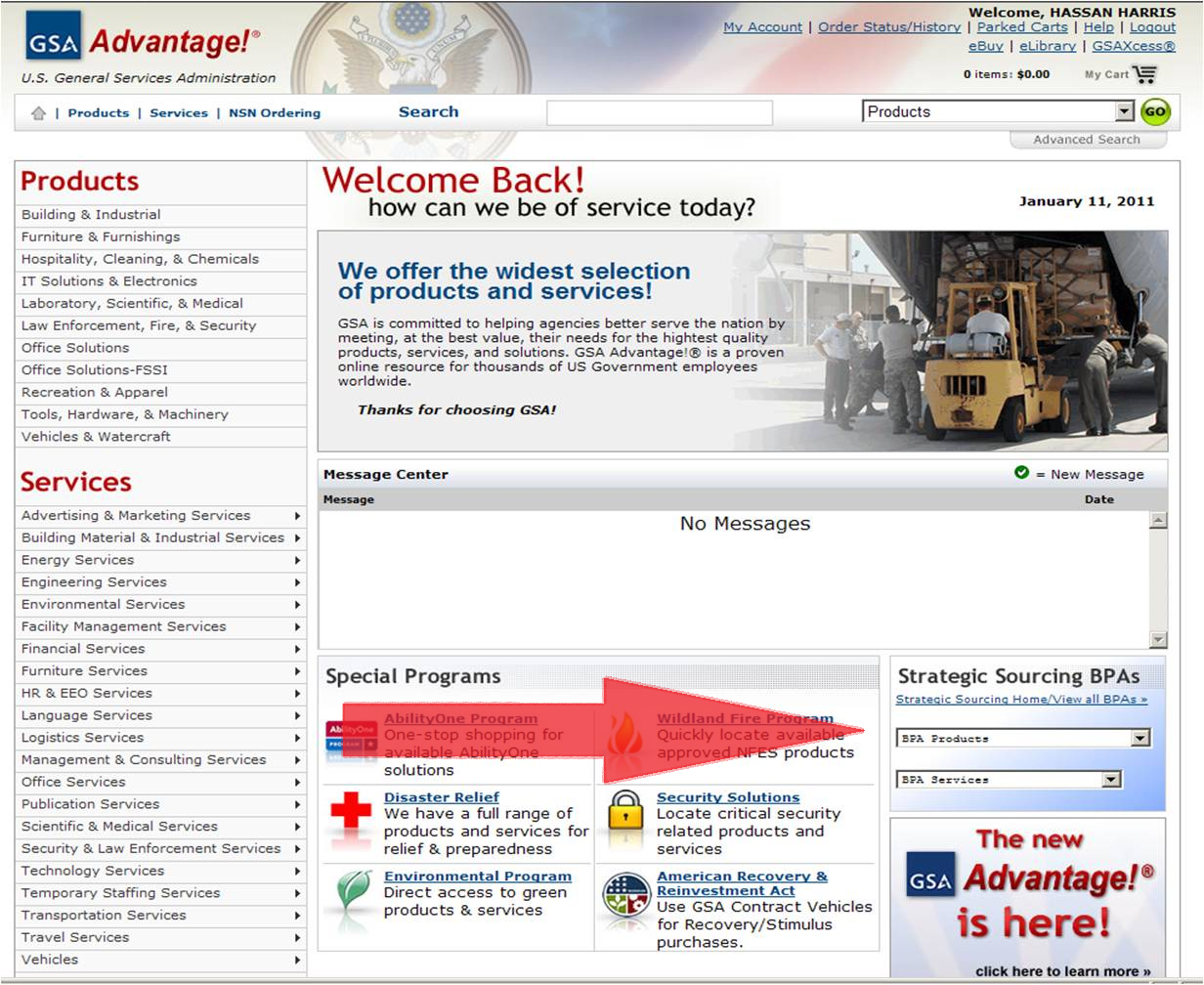 If you have any issues, feel free to contact OnTimeSupplies.com toll-free at 1-866-501-6055.
Hopefully, we've cleared up the government procurement process at GSA Advantage. Office Ink will take a look at DOD EMALL in the next post.