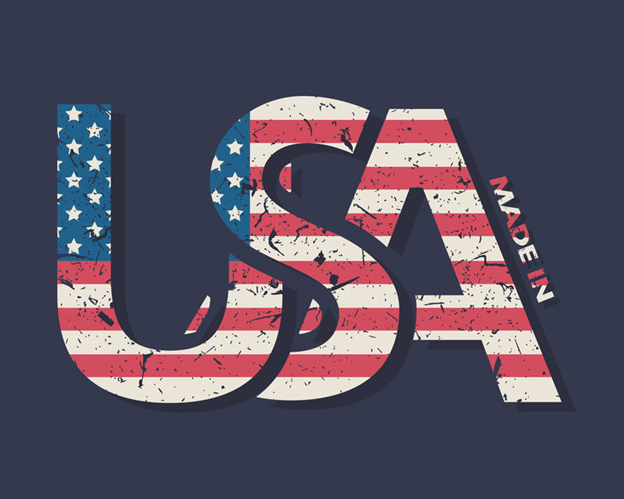 The reasons to buy office supplies and office furniture made in the U.S. for your stateside company are numerous. Supporting homegrown businesses and industries while giving back to the community is only one example. Helping create more jobs for Americans is another that means a lot to several clients and colleagues alike. U.S.-made office products tend to be well-made and durable, not to mention it's easier to find replacement parts for them as well.
And if practical reasons or a sense of patriotism are only the beginning for you, then the ability to rely on local supply chains is the finishing touch of having made-in-the-U.S. products. The power to keep a business open in this post-COVID world of ours will often be tied to the ability to get the indispensable materials an office needs in a timely fashion.
No one knows what the future will bring. But after getting a taste of a global commercial economy in lockdown, sourcing U.S.-made office supplies makes a lot of sense. Getting workplace materials manufactured in your state — or another state — and delivered to your location in times when global delivery options are limited or suspended is much easier to do than depending upon international shipping or overseas supply chains.
Office supplies made in the U.S. are dependable, built to last and can be reliably sourced with domestic delivery. OnTimeSupplies.com has an extensive line of office products made in America for all the reasons listed here. We offer live chat, U.S.-based customer service and a toll-free number (1-866-501-6055) that's well-manned. Quick delivery and bulk pricing discounts are two more customer-appreciated staples of our core business model.
A Brief Guide of Some of Our Bestselling Office Products Made in America
To give you an idea of some of the office supplies and office furniture we offer, here's a brief guide to a selection of our most popular Made in America workplace items.
Three-Ring Binders
When you need to put presentations together and organize printed materials, three-ring binders are a crucial item for any modern office to have. We stock U.S.-made ring binders (black, clear or white), grip binders, binders coming in a variety of colors and much more. OnTimeSupplies.com can handle all of your three-ring binders demands.
Bags
From healthcare and biohazard can liners, retail shopping bags and sacks to shipping and reusable zipper-closure storage bags, as well as low-density waste can liners, we carry it all. Any type of bag your office might require can be found on our website. Simply place your order, receive your shipment and then bag up whatever needs bagging.
Cleaners and Detergents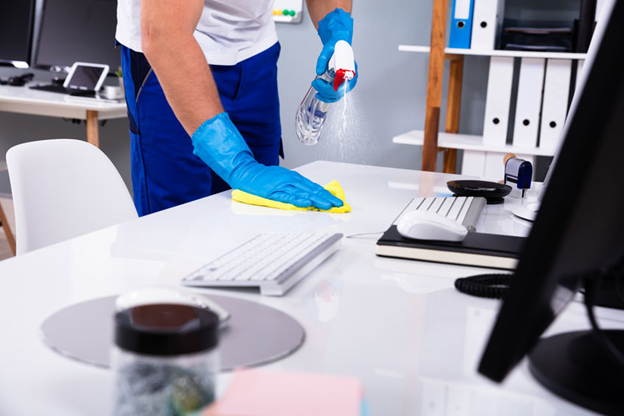 Your janitorial staff needs a steady supply of cleaning products to keep your office as clean and tidy as possible. Dry-erase surface cleaners, lemon-scented all-purpose commercial cleansers, Windex glass cleaner, floor cleaners, high traffic hardwood polishing restorer and more can all be found among the many products we sell. Bulk and green cleaning options are also available.
Food Wrap
If you need to wrap food as an integral part of your businesses or simply need food-wrapping products for your breakroom, we've got you covered. Choose from clingwrap plastic wrap, waxed paper with wet wax food wrap, Reynolds heavy-duty aluminum foil roll or a more specialized item, like Dispens-A-Wax Waxed Deli Patty Paper for soaking up grease and moisture from fresh foods.
Inks and Toners
When you need to print for your day-to-day routine, you'll likely require a reliable supply of inks and toners. We stock a wide-range of brands, including AbilityOne, Dataproducts, Epson, HP, Lexmark, TROY and Xerox. Never let your inkwell go dry with our exhaustive supply of U.S.-made inks and toners.
Office Chairs and Stools
Employees need chairs and stools for their workstations, breakrooms, workshops and conference rooms. OnTimeSupplies.com offers classroom chairs, drafting stools, folding chairs, reception chairs, foodservice stools and office chairs. If you can sit on it, chances are that we sell it — and probably at a lower price than you will find elsewhere.
Office Desks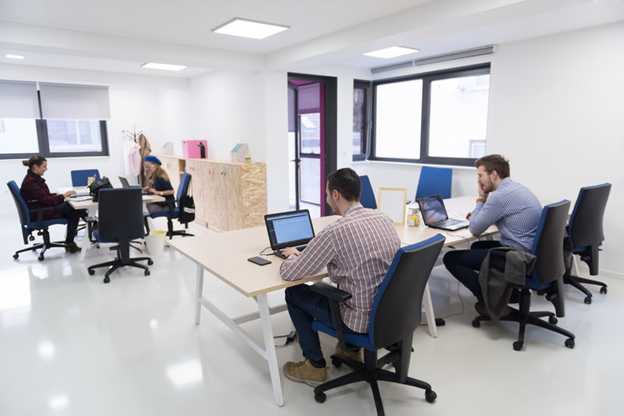 In addition to chairs, the modern workplace needs desks, of course. Our stock of office desks, workstations and desk accessories made in the U.S. is considerable, to say the least. Select from corner desks and workstations, executive pedestal desks and shop desks, as well as a variety of component trays, surfaces, shelves, desk bases and desk legs to keep your office running safely and smoothly.
Pens and Office Paper
While writing things down with a paper and pen might seem old school in the digital age, many offices still rely upon a healthy stock of pens and office paper. We carry a diverse range of pens and paper to suit the demand no matter the environment. In our pen department, you'll find ballpoint, countertop, gel, multifunction and rollerball pens, only to name a few.
When it comes to office paper, we stock paper in different weights, colors and brightness ratings for an easy one-stop shop. Head over to our office paper page to check out the deals we have on card stock, copier/printer paper, cover stock, brochure sheets, proofing board and more.
From office snacks, business envelopes and mailing supplies to file cabinets, file folders and dry-erase and permanent markers, OnTimeSupplies.com is dedicated to offering our clients U.S.-made office supplies delivered promptly and always backed by our stellar customer service department, all found on our easy-to-use website.