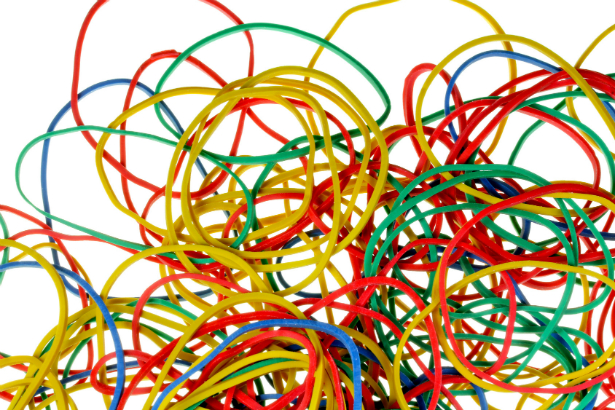 I've started highlighting customer reviews from On Time Supplies on the blog because we get so many great ones. We are super proud of the huge selection of top-quality office supplies we offer at On Time Supplies, and are so happy when people tout those benefits in their reviews. But we also know that sometimes, when you're shopping for office supplies online, you just want them fast and cheap! Well, we've got you covered there too.  Our house brand, Universal, offers thousands of cheap alternatives to name-brand office supplies. Plus, we can pretty much guarantee delivery of Universal products in two business days, as our Texas customer discovered when she ordered Universal Rubber Bands.
I got rubber bands delivered in less than 2 days! On the cheap! 

Great, fast service! What a nice surprise when I received my order within two days! The rubber bands arrived just in time, on the day before we actually had to use them in the office. The Universal Rubber Bands are priced well and it is easier to order on-line than hitting the road to a retail office supply store. The rubber bands are mostly good quality. There were a few broken pieces…so what… and some with the thickness a little too thin to be able to use them. I have already told others how quickly my order arrived and would order from you again.

– texcoast from Texas
Quick delivery? Check. Discount pricing? Check. Try Universal Rubber Bands today!