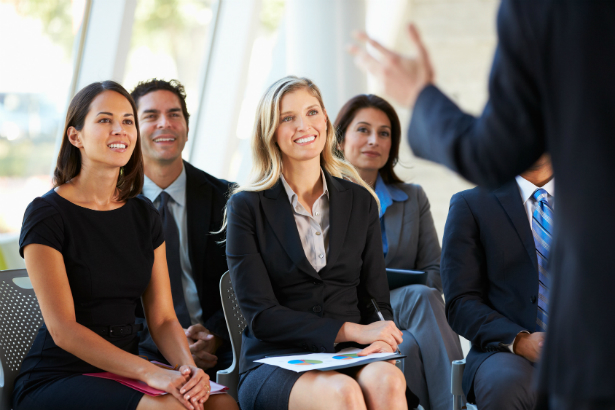 Public speakers, teachers and office professionals need reliable presentation equipment. Office Ink shows you the best PA systems, digital projectors and other awesome gadgets to use in your next presentation or public speaking engagement.
1. Amplivox Wireless PA System

You can't be stuck behind a lectern if you want to put on a dynamic presentation. The Amplivox wireless PA System is  equipped with a microphone headset, so your hands stay free. This fully portable PA system lets you move across the stage and through the room so your audience stays engaged. Best of all, the powerful amplifier makes this the perfect indoor and outdoor PA System.

 

2.  3M Mobile Multimedia Projector

These days, there's no need to equip every classroom or meeting space with a dedicated digital project. The 3M Portable Projector easily connects to your PC, Mac, DVD player.

 

3.  Kensington Wireless Presenter

Of course, if you're happy with your digital projector, you can just upgrade the remote! This pocket sized, ergonomic Kensington wireless presenter offers full mouse functions and works with most digital projectors, PCs, Macs and DVD players. It even does double duty as a laser pointer, reducing the amount of presentation equipment you have to haul around.

 

4.  3M Transparency Films

If your classroom or meeting room uses overhead projectors for presentations, you're going to need good transparency films. 3M transparency films can't be beat for versatility and convenience – one side works with laser copiers and printers, the other with inkjet printers. You don't have to worry about loading the wrong side either, thanks to the removeable sensing stripe that tells you which side to use with our machine.

 
Office Ink deems these presentation gadgets awesome! They all provide the versatility you need to put on great office and classroom presentations. Subscribe to Office Ink for more news and reviews of the latest office technology!