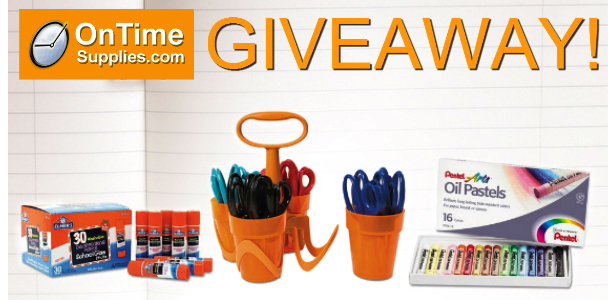 The Back to School Giveaway is well underway.This year, we're giving away more than $2,100 in free school supplies, including an awesome bundle of kid's art supplies! Thanks to generous donations from Pentel, Elmer's and Fiskars, the Back to School Giveaway winner will get enough art supplies to foster the creativity of the whole class!
Art Supply Prize Package:
Don't miss your chance at $2,100 in FREE classroom supplies! Enter the Back to School Giveaway today!
How to Enter:
Join our email list for the latest school & office supply deals.
AND/OR
Subscribe to the Office Ink Blog.
Leave a comment on this post telling us about your favorite teacher or student. Be sure to mention where you shared the Giveaway so we can count your entry.
Remember, you get one entry for every entry method. So if you join our email and subscribe to the blog, and share the giveaway on Facebook, Google+ and Twitter, you get 5 chances to win! Just be sure to leave a comment for every entry so we can be sure to count them all!