Ready to tackle the leaves and debris accumulating outside your business? Make sure you choose the right push brooms and garbage bags for the job.
Best push brooms for outdoor debris: hard, synthetic bristles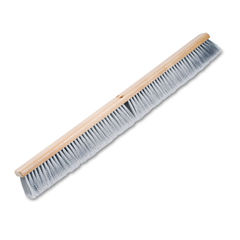 Not all push brooms are equally suited for all jobs. Only brooms with hard, synthetic bristles are tough enough to corral large debris on rough surfaces. Natural fibers such as corn will snap off and create a bigger mess.
Tip: Hang up your push broom when your not using it to help the bristles retain their shape. Check out our buying guide for more information on brooms & broom maintenance.
Best garbage bags for outdoor waste: low-density bags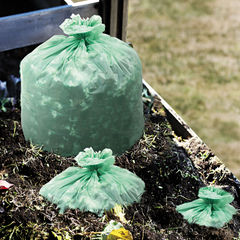 Low-density bags are the best choice for outdoor waste. Low-D bags stretch to accomadate sticks, twigs & other rough debris, leading to fewer punctures. Just don't use them for heavy waste, such as dirt or rocks. Low-D bags will split when over-loaded with heavy objects. For more tips on choosing the best bags for various maintenance tasks, check out the buying guide.