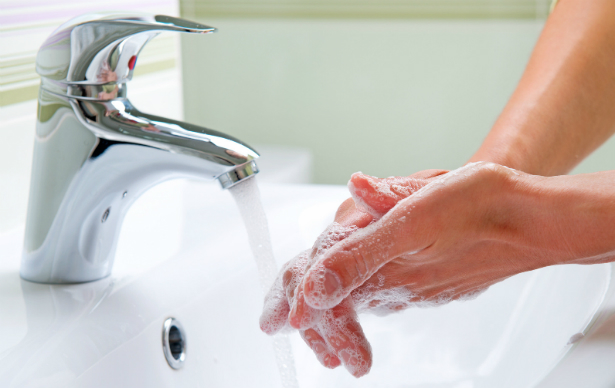 Mayo Clinic researchers find that drying your hands with paper towels is better than using air dryers. That's because the friction generated when you dry your hands with paper towels dislodges germs and bacteria from the skin:
Antimicrobial agents in soaps have too little contact time to have bactericidal effects during a single use or with sporadic washings, making friction the most important element in hand drying."
Worried about the environmental impact of all that paper? Here's short TED Talk on how to completely dry your hands with just one paper towel. Hint: you've been doing it all wrong.

Hand to God, this video blew my mind.