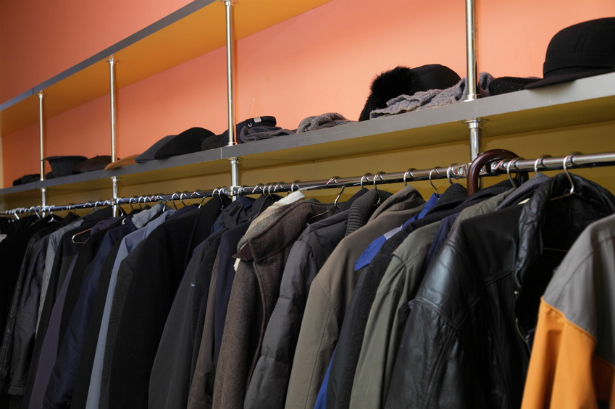 Office ink is back with more free ideas for organizing clutter in the office. Now that the weather has turned cold and wet, you have to make room for your bulky winter coat in your office. Your office looks cluttered and untidy you don't have a place to hang your coat. Plus, you need to hang your coat to dry it on rainy and snowy days. Reduce clutter in your office and give your coat a place to hang and dry with garment racks, coat racks and coat hooks. They make great space savers and add a decorative element to your office.
So, garment rack, coat rack or coat hook – which should you choose? Well, that depends on the size of your office and workspace.
Small office and shared workspace: hang coats on coat racks
Coat racks come in a range of capacities and styles. Wall mounted coat racks work best in smaller offices with shared work areas. You also add a little style to your office with coat racks. Metal coat racks look great in contemporary office settings, while wooden coat racks work well in offices with a homier feel. You may also want to consider a hat and coat rack – a wall mount coat rack with a shelf.
If you've got a small office all to yourself, you might prefer an elegant clothes tree or standing coat rack. Standing coat racks are nice because they hold more than just your winter coat. You can hang your hat, scarf and even your office sweater on a standing coat rack. Many standing coat racks have built in umbrella stands for added convenience.
Cubicle: hang your coat on cubicle coat hooks.
If you work in a cubicle, hang your coat on a specially designed cubicle coat hooks. A cubicle coat hook slide over cubicle partitions, so you can mount them without putting any holes in the wall. In addition to being great space savers, decorative cubical coat hooks are a great way to personalize your work space.
Large or medium sized office: hang coats on garment racks.
If you've got the floor space, consider a free standing  garment rack. Wheel a couple garment racks into a corner or empty workspace , and voila, you've got a cloakroom. You can get a garment rack in practically any size. Remember to overestimate or size up your garment rack. Many days, employees will be coming in from the rain or snow, so you can't over pack the garment rack. It needs to big enough to leave a little rack space for ventilation. Otherwise, wet coats won't dry.  Many garment rack come with special security hangers that can't be removed and can't be lost.
These space savers will reduce clutter in any office. You can find inexpensive coat racks, garment racks and coat hooks for sale at OnTimeSupplies.com, as well as a discount office product selection that numbers in the thousands. OnTimeSupplies.com ships most orders the same day, so your new coat rack, garment rack or cubicle coat hook arrives in just a day or two.