We're starting new series here at the Office Ink, introducing you to the people at OnTimeSupplies.com. We thought you might like a peek behind the curtain. We're a small business, with just a handful of employees running a 24 hour online office supplies store. First up is Rachel, an OnTimeSupplies.com Customer Service Representative in Atlanta, and one of the newer members of our team. Rachel talks about the ins and outs of her job, her favorite office supplies, and how she stays sane and productive while working from home.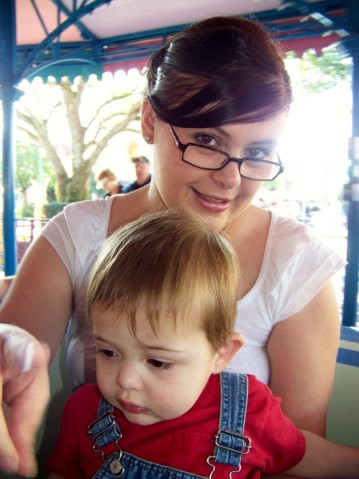 How long have you worked for OTS?
A little over a year.
How has your job changed since you started at OTS?
When I first started with OTS I was part-time but now I'm full-time. Originally, I was taking calls and processing orders but now I do that and some other things as well.
What does your current job entail?
I have the privilege of serving our customers. Sometimes that involves taking an order and other times it requires getting them product information, assisting with a return, or finding the right product to meet their needs.
What's your favorite part of the job?
I love our customers and that we are company that seeks to make our customers happy and to give them the best experience we that we can.
What's your favorite/handiest office supply?
I have two – my wireless mouse and my personal organizer. I hate the mouse on laptops and am so glad I have the wireless mouse to ease my frustrations. I'm really big into priority planning. My husband teases me because I'm a little old school and prefer hard copy calendars over electronic assistants so, I have a personal organizer by Franklin Covey to help me manage my time and commitments.
Do you have any tips for other people working from home?
Make sure you have a space that you can work from that is separate from the rest of your home life. It is way to easy to open your laptop in the kitchen and get distracted by dishes sitting in the sink. I have a dedicated work space in my home which allows me to set boundaries to go "to" and "from" work as if I worked away from home.