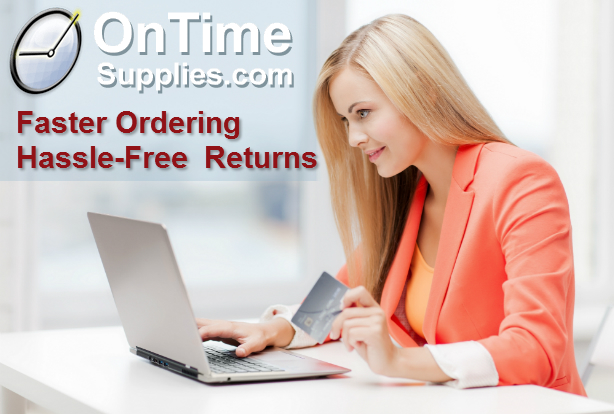 "Your Time Matters." We say that at OnTimeSupplies.com and we mean it. That's why we've upgraded My Account to save you time when you order office supplies. It's easier than ever to find exactly what you need, thanks to a few new My Account features.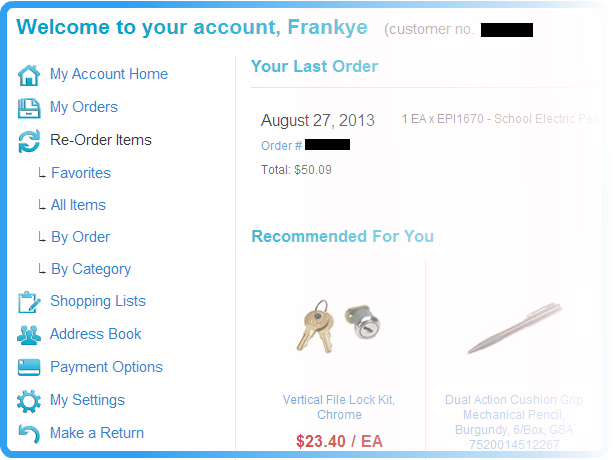 Return office supplies fast — with no time wasted on the phone.
Now you can make your returns online from My Account, and skip the hassle of calling us or hunting around OnTimeSupplies.com for return instructions.
Only get the emails your want from On Time Supplies.
We know you love On Time Supplies, but maybe you don't want to get a million emails from us every time you place an order. No problem. We don't want to flood your inbox anymore than you want to wade through spam. You can tell us exactly when you want to hear from On Time Supplies right from My Account.
Create and share office supply shopping lists.
With the new My Account system, you can create shopping lists, so you don't forget anything when it's time to place your order. You can add and remove office supplies from your list whenever you need to. And if you need to run your office supply orders past a purchase manager first, you can quickly share your shopping list with anyone who needs to see it.
Quickly view and re-order past office supply purchases.
We know that many of your office supply needs don't change. You need the same toner and labels and coffee today that you need in March. So we've made it easier and faster than ever to restock your office supply cabinet. And we've given you a few ways to set up your order.
Instead of searching for items one by one on the whole site, you can shop your favorite products and categories. Or you can check out your past orders and re-order them in whole or in part. Whichever works best for you, our flexible reordering options ensure you don't spend one extra minute of your day shopping for office supplies.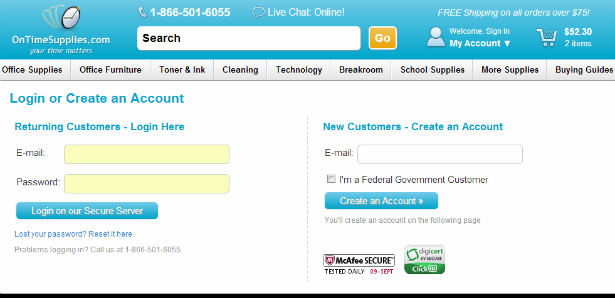 Login into My Account and check out the convenient new features today. If you have any questions, feel free to give us a call at 866-501-6055.