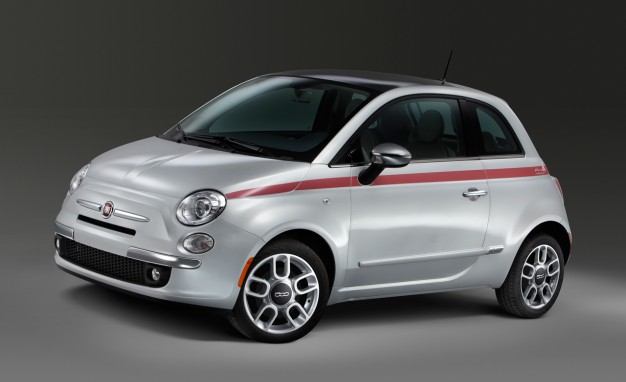 Fiat North America is rolling out a special 500 Pink Ribbon edition this October for Breast Cancer Awareness month. Fiat will make a $1000 donation to the Breast Cancer Research Foundation for each car sold. The car maker has committed to a minimum donation of $50,000 donation, a goal it should easily exceed as it's making 250 of the Pink Ribbon 500s.
You don't have to buy a new car help fund breast cancer awareness and research. Most of your favorite brands have special Pink Ribbon Merchandise for sale, including the top office supply brands. So, Just shop smart for the things you need to get through your workday. Throughout the month of October, we'll feature some cool office supplies that help fund a variety great breast cancer organizations. First up is the new lineup of Pink Ribbon 2012 calendars and planners. Take a look at the new Pink Ribbon calendars from AT A GLANCE, Day-Timer, House of Doolittle and other top brands.
Celebrate Breast Cancer Awareness Month
with new Pink Ribbon Calendars and Planners.
Check out all the pink ribbon merchandise for sale at OnTimeSupplies.com. You'll get a great deal, and your purchase will support some great breast cancer organizations, including City of Hope and Susan G. Komen for the Cure. Not sure what kind of calendar you need? Check out this post for tips on choosing the best calendars & planners.
Plus, don't forget about the Pink Ribbon Merchandise Giveaway. OnTimeSupplies.com makes a donation to Living Beyond Breast Cancer for every valid contest entry. And you get a chance to win some cool office supplies.