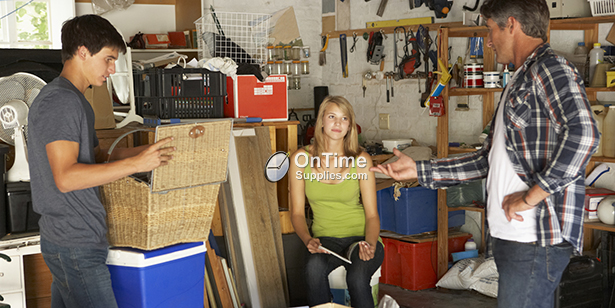 There you are, sleeves rolled up, dusting tool in hand. "Let's do this," you proclaim as you reach for the nearest bottle of Febreze. Then you squeeze, nothing.
If you've ever been the person in this situation you know how incredibly frustrating it is, and what follows…
You begin that internal dialogue: you consider dropping everything, popping around the corner and overpaying for products. Then you consider what you could get done right now.
Maybe you do go out; maybe you put the whole thing off. Well, we've got a third option for you: get prepared at On Time Supplies.
Shop The Spring Cleaning Sale at On Time Supplies!
On Time Supplies has all the cleaning supplies you need to get your office, classroom, dorm room or any other space in order. You can keep a good supply of cleaning products on hand, and have them when you need them.
To help you out, we're discounting Febreze, Hygen cleaning cloths, Fabuloso All-Purpose Cleaners and more to get you started. Also, since we all know that the fight against germs is year-round, we've got hand sanitizer gel on sale too! You can thank us later.
We also want to hear any harrowing, funny, or interesting Spring Cleaning stories you may have. Tell us below in the comments. Spring is almost here, let's do this!