In normal times, takeout food delivery can be a big part, if not the biggest part of a restaurant's revenue stream. During the time of the coronavirus COVID-19 pandemic — and even after it subsides — takeout food and takeout supplies are even more significant for a restaurant's income.
The legal requirements for bars, bistros, cafés and restaurants to restrict beverages and food services to carry-out will vary from state to state. Regardless of what the official rules are in your neck of the woods, be aware that those rules are subject to change as the situation and nature of the virus fluctuates.
Here's a practical guide covering the basics about how to handle takeout services in the era of COVID-19 — plus a general guide to essential restaurant takeout supplies needed during normal times as well.
Takeout and Delivery Under Social-Distancing Restrictions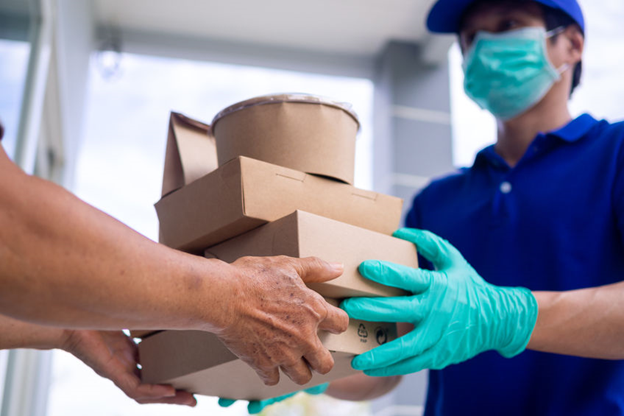 From food carts and food trucks to pizzerias and fancy restaurants, entrepreneurs in the food services industry have all experienced a major shakeup as to how they can operate in the modern era. These changes dropped on the industry like a rock due to the coronavirus outbreak. While the future might be uncertain, stocking up on the right restaurant takeout supplies can help businesses prepare for good times and bad.
In addition to having a reliable source of takeout supplies, make sure you check often with your state's official guidelines regarding any social distancing required by delivery staff (if not using a service like Uber Eats or Grubhub). Guidelines might also affect distancing for customers who pick up their takeout orders in person, rules for staff preparing takeout orders and contactless payment models that limit physical interactions.
Selecting the Best Takeout Supplies for Your Restaurant
Know your clientele can help you anticipate your takeout container needs. A chic vegan bistro, for example, might have a lot of customers who are eco-conscious and prefer eco-friendly products. OnTimeSupplies.com as a line of green/recycled food containers perfect for that type of market. A pizzeria that specializes in all meat pies with a side business in deep-fried donuts, on the other hand, might have a customer base that isn't quite as concerned about using 100% eco-friendly materials.
Handy Restaurant Takeout Supplies
OnTimeSupplies.com offers restaurant takeout supplies that come in a range of materials, from recycled products and plant-based plastic to aluminum, cardboard, foam, paper and plastic. We also offer U.S.-made takeout containers.
Below is a small list of some of our top-selling items, although we sell thousands of restaurant takeout products on our website. OnTimeSupplies.com provides quick delivery for all of our goods, and our low prices beat the big box retailers every time.
Corrugated Pizza Boxes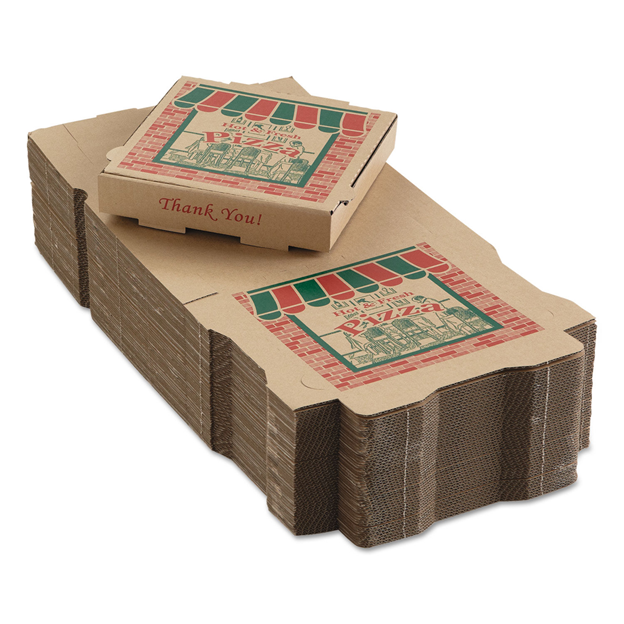 Pizza boxes are a staple item in the pizzeria game. We stock Kraft pizza boxes in a variety of sizes. These boxes come with a triple-layer of grease-absorbing paper, plus steam vents, to ensure fresh pizzas on delivery. No sogginess here, guaranteeing happy customers with every pizza sold.
Foam Bowl Containers & Lids
From a Thai restaurant famous for its fiery curries to an Italian bistro known for its outstanding Italian-style gazpacho soup, bowl containers are an indispensable takeaway item. Our foam Dart® containers and Eco-Forward™ lids (coming in different sizes) are the perfect matches for busy eateries that need to distribute food for takeout with the confidence that the temperature and taste of the meals sold are maintained upon delivery.
Foam Carryout Food Container
Dart® Carryout Food Containers are the workhorse of the food delivery industry. These stackable, insulated and versatile containers are ideal for piping-hot foods as well as meals that need to be kept cold.
Plastic Utensils Combo Pack
If takeout food isn't delivered to someone's home, or you anticipate that your customers will be eating in the park, their car or somewhere where they won't have utensils, you'll need to provide cutlery. Our Combo Pack of heavy-duty Plastic Utensils (56 forks, 56 knives and 56 spoons) — or a carton of Heavyweight Soup Spoons — will meet the takeout utensil needs of your clientele every time.
Coffee Dreams Design Hot Cups & Lids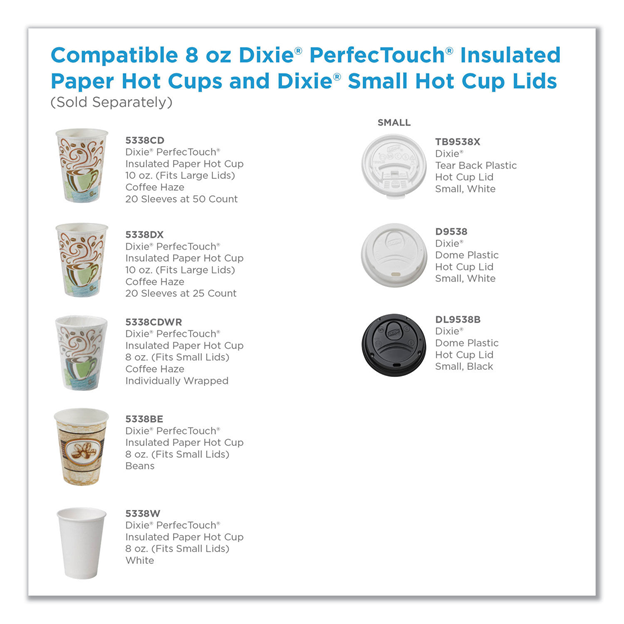 Environmentally-friendly paper Dixie® Hot Cups (8 oz. or 10 oz.) and lids that don't use polystyrene foam are a great choice for your takeout business — and Mother Nature. These cups feature a cool, playful coffee design and offer outstanding insulation, which eliminates the need for sleeves or having to double-cup beverages.
Molded Fiber Cup Trays
If you own a coffee shop or café, StrongHolder Molded Fiber Cup trays will save the day. Customers who come in and order multiped beverages will appreciate the tip-free, one-handed carrying design of these four-cup trays, and their rugged molded fiber composition stands up to travel. Make sure your valued patrons can get out the door with as many drinks as possible in their hands by stocking up on these handy cup trays.
Aluminum Foil Pop-Up Sheets
Any busy takeout joint that wraps food up in aluminum foil knows the value of this material, whether it's a burrito stand to a shawarma establishment. Our Standard Aluminum Foil Pop-Up Sheets (coming in a pop-up dispenser) gives out one aluminum sheet at a time, which helps restaurant staff move quickly while simultaneously wasting less foil.
While this list of essential restaurant takeout supplies is far from comprehensive, it will give you a solid overview of some of our most popular products. Visit OnTimeSupplies.com to see more items that will help meet your food business's takeout needs.