Martha Stewart is a genius. I saw this tip at Real Simple and just had to try it out. The results are in: if you don't have a can of compressed air on hand, you can totally use sticky notes to clean your computer keyboard.
Step 1: Fold up the sticky part of the Post-it Note.
Step 2: Slide the sticky portion between your keyboard keys.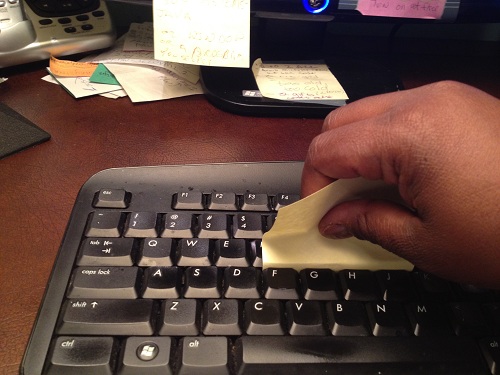 Step 3: Get grossed out by all the debris hiding in your keyboard.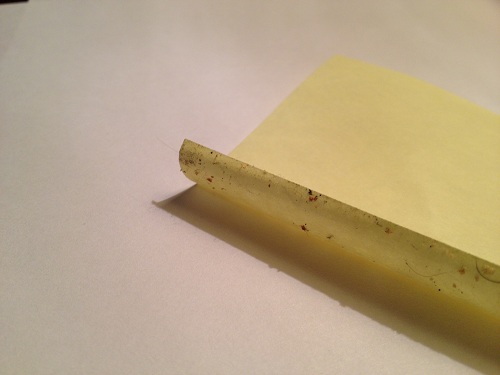 Clearly, I need to stop eating lunch at my desk.