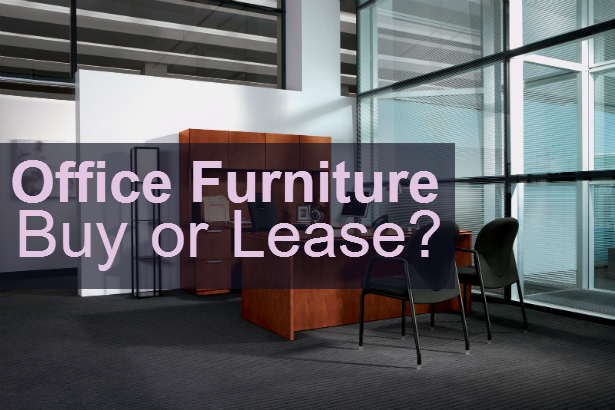 New office furniture is a significant investment for any business. Leasing, with its lower upfront costs may seem a tempting option, but there are definite advantages to buying new office furniture outright. Before you sign any contracts, consider the benefits of buying versus leasing office furniture.
Why you should buy new office furniture instead of leasing.
It's cheaper: those monthly lease payments add up, jacking up the total cost of your office furniture. And no matter what kind of month you're having, you've got to make your lease payment. 
It's yours: owning your office furniture allows for greater flexibility. You can upgrade or downsize your furniture whenever you need too. You can even sell it if worse comes to worse. When leasing office furniture, you're locked into a contract you have to honor, no matter how your needs change.
It's a better tax deduction: while you can write off purchases and leasing payments, outright purchases offer a much bigger tax deductions.
It adds value to you business: buying new office furniture gives you assets to put on the books, instead of the liabilities of lease payments.
On Time Supplies features tons of wholesale bulk office furniture bargains that fit the needs of any budget. Check out the selection online, or call us toll free with any questions at 866-501-6055. We're happy to help you find the right office furniture for your busines.