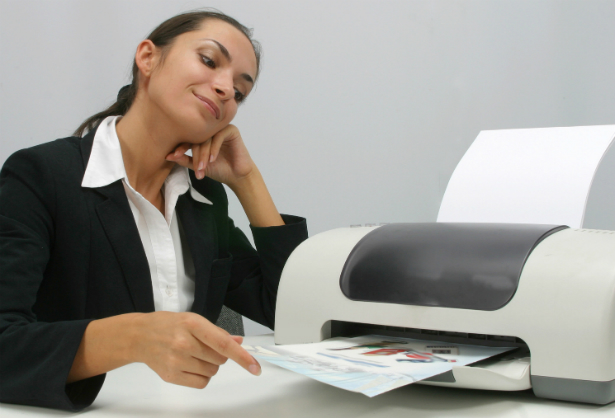 Here is the best kept secret of the office supply biz: remanufactured, aka recycled, aka compatible print cartridges work exactly the same as name brand ink and toner, but cost anywhere from 30-50% less. Just like name brand OEM cartridges, remanufactered cartridges are designed and tested for reliable performance. You won't notice any difference in your printouts. I sure didn't.

I tried Innovera Compatible inkjet cartridges in my trusty HP Deskjet for the first time a few weeks ago. The compatible Innovera cartridges are the same size and shape as the HP, so installation was the same. My printed documents look exactly the same as well. The only difference was the price. My HP 60 cartridges usually set me back about $37 ($16.51 for black ink, $20.45 for color.) The equivalent Innovera cartridges are only $29 — that's a savings of 28%.
You can try them out for free.
Not ready to lay down cash on an unfamiliar product? You can try Innovera ink and laser toner cartridges for free. Give the folks at OnTimeSupplies.com a call at 866-501-6055 and they'll send you free ink or toner right away.
| | |
| --- | --- |
| Innovera Inkjet Cartridges – Cut your color printing costs with Innovera Ink. | Innovera Laser Toner Cartridges – Save with Innovera Toner for office printers and copiers. |