Finding the best GSA rates & delivery terms is a snap when you shop for discount office supplies online. All you need is someone to guide you through the government procurement process. That's where Office Ink comes in.
This week, we're showing military & government customers where to go to get the lowest GSA rates on AbilityOne U.S Government Pens, 3 ring binders, business envelopes, printer ink and other basic office supplies. Last time, we visited GSA Advantage. Today, Office Ink will show you how to buy military office supplies at the best GSA rates at DOD EMALL.
CACs: the key to GSA rates on military office supplies & more at the DOD EMALL.
DOD EMALL is set up specifically for military personnel — the site's motto is "1st Choice Support for the Warfighter" — but open to all government purchasers with Common Access Cards (CACs).
Go to https://dod-emall.dla.mil/acct/
Login using your CAC Card Certificate Authentification
Select Federal Strategic Sourcing Corridor at the "Change Corridor" menu
Enter a keyword or part number in the search box.
Select Independent Stationers & OnTimeSupplies.com from the Suppliers list.
Click "Search."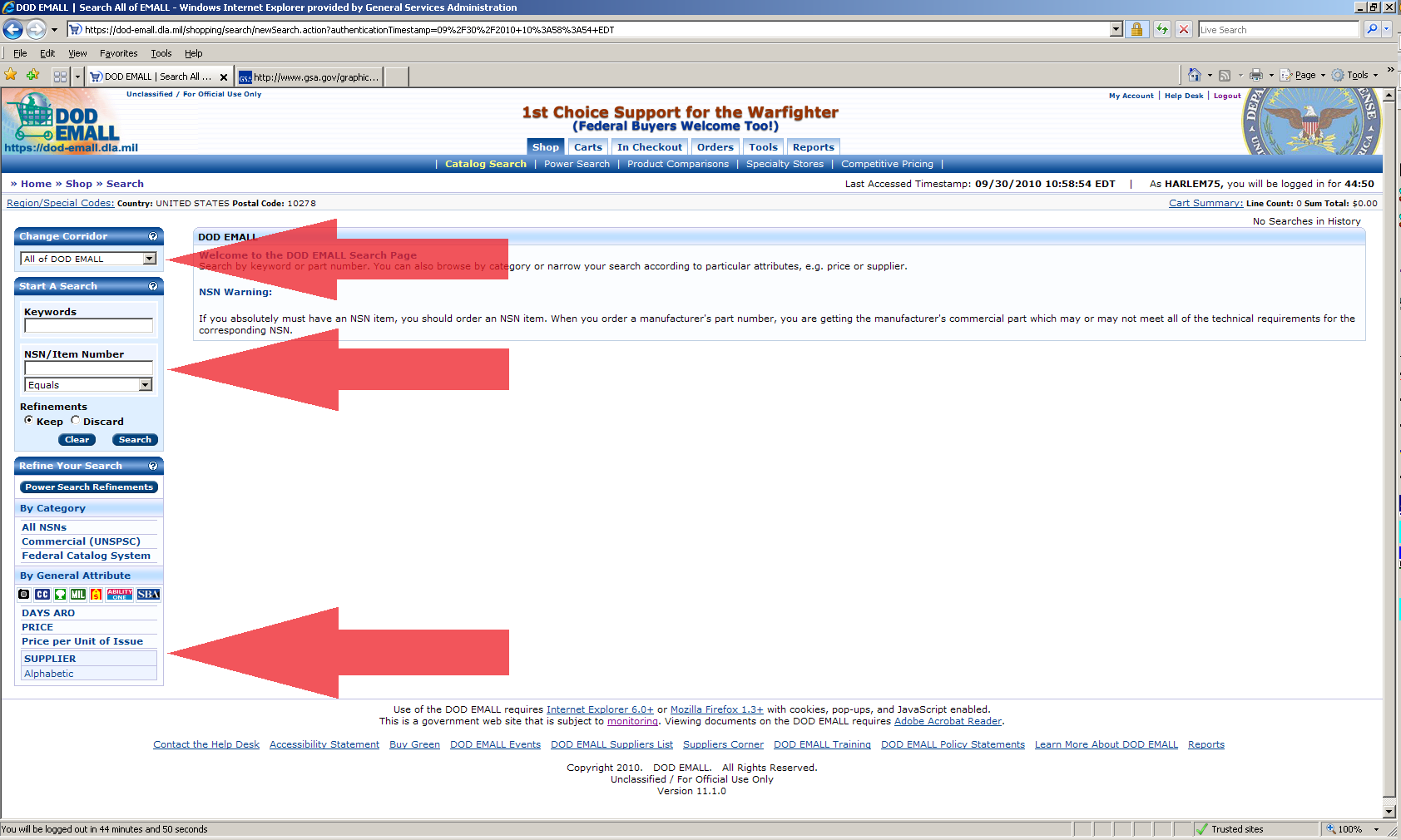 OnTimeSupplies.com delivers most GSA orders in 24-48 hours. However, If you're ordering military office supplies for an overseas location, please allow an additional 7-14 days for delivery.
The government procurement process is a bit tricky at DOD EMALL, but as long as you have a valid CAC Card Certificate Authentification, you shouldn't have any problems. If you run into any trouble, feel free to give OnTimeSupplies.com a call at 1-866-501-6055. They're happy to help.
We'll wrap up the our series exploring the government procurement process this Friday with a look at the best way to get GSA rates on office supplies.