Improving the "fit" of your office chair is an easy way to improve the ergonomics of your work place. Generally, advice on finding the perfect ergonomic office chair height involves a lot of talk about inches and angles. A good adjustable office chair prevents discomfort and injury, and improves productivity, but who wants to break out a tape measure and protractor just to sit in your office chair?
No one. that's why I love this graphic from the American Chiropractic Association illustrating the easiest way to measure the ideal ergonomic desk chair height. Adjust your chair so the seat is level with your knees and you're done.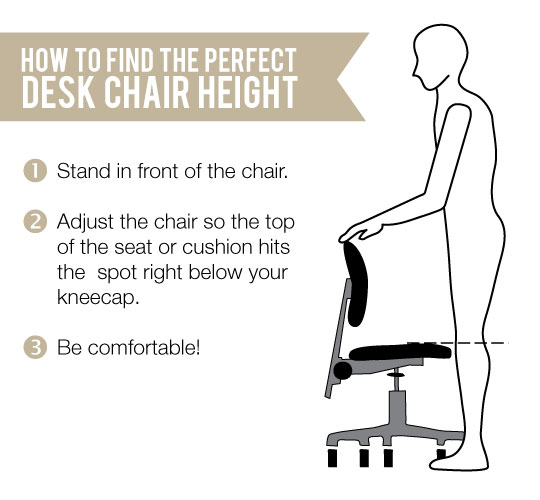 Use theses tips to get the full benefit of your ergonomic desk chair.
Source: Apartment Therapy, h/t LifeHacker