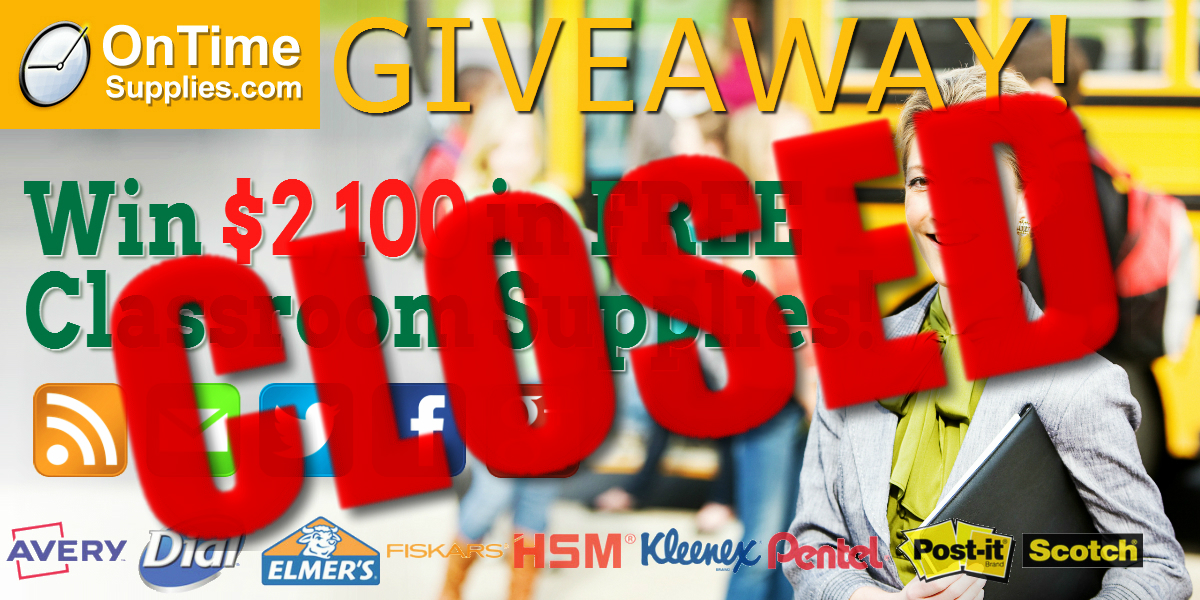 The 2015 Back to School Giveaway is closed. Big thanks to all the school and office supply brands who dug deep when donating to make $2,100 prize package the biggest ever at On Time Supplies:
With so many great prizes on offer, it's no wonder hundreds of teachers and parents participated. And now have a winner! Congratulations to Chanda Blackard! Here's her winning entry:
My favorite teacher would have to be Mr. Paxton, my professor while attending collage. I had him for multiple courses and what made the biggest impression on me was his personal teaching method, his background knowledge, and his belief and love of what he was teaching.
Mr. Paxton seems like an awesome teacher! The best part of running the Back to School Giveaway year after year is reading all the odes to inspiring teachers. If you're in the mood for a good cry, go ahead and read the rest of the entries here.
Didn't win the giveaway? No worries, you'll find the best deals on school supplies online at OnTimeSupplies.com. And keep watching the Office Ink Blog for more chances to win free products from On Time Supplies!